Glenveagh Properties PLC has been announced as main sponsor of Construction Jobs Expo 2023, taking place at the RDS, Dublin on Saturday, May 13th, 2023. Glenveagh Properties PLC  is recruiting for Engineers, Site Managers, Foremen, Quantity Surveyors and much more - meet the Company's Talent Acquisition team who'll be present at the event from 10 am to 4 pm.
About Glenveagh Properties PLC
As one of Ireland's leading homebuilders, Glenveagh Properties PLC is focused on delivering high quality homes in flourishing communities. We achieve quality and greater accessibility to new homes by relentlessly innovating the way we plan design and build.
Working for Glenveagh Properties PLC is exciting, challenging and incredibly rewarding. We're using advanced technology and cutting-edge construction methods to create quality homes in communities across Ireland. When we look for people, we look for agile, innovative, passionate people to join our expanding team. Our talented people are the drivers of our success, and we invest in their skills, progress, safety, health, and wellbeing. We work as one collaborative team, ensuring that everyone feels welcome, valued, and empowered to express their ideas. We are currently hiring across a number of areas within the business to include: Site Managers, Finishing Foreman, Trades Foreman, EHS Advisors, Site Engineers & Site Administrators.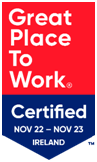 For more details on the Construction Jobs Expo, or to register your place, check out www.constructionjobsexpo.ie.
Bord Gáis Energy has been in operation since 1976 and became part of the Centrica group in July 2014. Today we are one of Ireland's largest energy and services companies, with a purpose to help customers live sustainably, simply and affordably; providing gas, electricity and home care services to over 700,000 residential and business customers around Ireland.
As a services and solutions company, we are re-imagining how we use our energy. We're committed to satisfying the changing needs of our customers and helping them transition to a lower carbon future. We offer a range of brilliant possibilities including heat pump and boiler servicing & repair, smart technology, sustainable solutions and discounts off your energy. Because how we choose to use our energy, is how we choose to live our lives.
As part of this journey of significant transformation, we are recruiting plumbers, electricians, gas installers and apprentices. We're committing to being an employer who sets a culture of inclusion and equality. Our sector and company still lacks gender balance which is what's driving our gender pay gap.  We're taking targeted action to reduce the gap – from creating an engaged team that reflects the full diversity of our communities, helping our female colleagues with career progression, to recruiting apprentices with the ambition that 30% of the apprentices we hire will be women by 2030.
Pomerleau is one of Canada's largest construction companies, with over $4.3 billion in revenues in 2022. It delivers buildings, infrastructures, civil engineering works, and major projects using alternative models. With its research and development lab, Pomerleau integrates innovation in more than 80% of its projects and works in a sustainable way to build the living environments of tomorrow.
The company is an award-winner as one of Canada's Top 100 Employers and one of Canada's Top Employers for Young People. Our culture and values - excellence, authenticity, adaptability, innovation, and love – come to life on our project sites and in our offices from coast-to-coast.
Founded 60 years ago, we have over 4,000 employees and workers at over 200 sites from coast to coast. In addition to our core construction expertise, Pomerleau's subsidiary, Borea, executes approximately 50% of the country's renewable construction projects like wind and solar; our ITC Construction Group, acquired in 2022, is one of the largest residential construction companies in the West; and, Pomerleau Capital is our subsidiary specializing in private infrastructure investment and financing. All together, we are one of Canada's most advanced infrastructure enterprises. To learn more, visit www.pomerleau.ca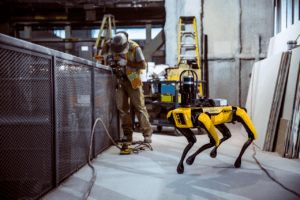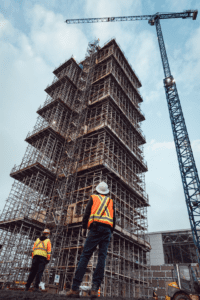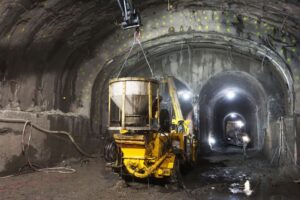 If you work with Walls you will join a company that understands the value of teamwork. It is also one where effort, commitment, and the willingness to go the extra mile is acknowledged and rewarded and when this happens apart from sharing in our success you will be provided with opportunities for additional responsibility and promotion.
We also encourage innovation and creativity, different ways of looking at things and coming up with solutions to the everyday challenges that work provides. Our teams include some of the best professionals working in the Irish construction sector, managing an array of projects that are both interesting and technically challenging so that they provide considerable career development experience.
Ireland's Call
Are you thinking of moving or coming home to Ireland?
Walls Construction Limited is hiring, and we have a number of positions which can be viewed here: https://walls.ie/vacancies/
With a solid pipeline of work, almost 400 staff and a turnover of €475m in 2022, Walls is a place where you can build your long-term future.
It's time to come home.
Sensori Facilities Management provide innovative services in Facilities Management and Project works across multiple sectors. We offer a full range of complete packages, customised to suit the individual needs of each of our clients. We are the leading provider of hard FM services across Ireland.
Our breadth of expertise and skillsets set us apart from our competitors as we customise our approach to suit every client. Our group are unique in the marketplace as we possess the ability to design, construct and maintain buildings.
Sensori Facilities Management offer a range of services to include: 

Planned Preventative Maintenance

Reactive Emergency Callouts

Integrated Facilities Management &

Intelligent Building Solutions

Sustainable Energy Works &

Construction Project Works

Security Systems & Technology
In light of our ongoing expansion and upcoming project works, Sensori FM are now recruiting for a range of positions to include electrical trades, mechanical trades and commercial roles amongst others. For more information, please visit www.sensorifm.com.
We are award winning Mechanical & Electrical Contractors who are in business for over 40 years, operating through Ireland, UK and Mainland Europe. Through our valued directly  employed workforce, we provide both private and public clients wit ha complete electrical and mechanical service from design stage to t the installation and the ongoing maintenance of their facilities
We are construction partners who are passionate about what we do and our partners success
We have a long tradition of excellence, hard work, and can-do attitude when providing building services to the industry
We provide many different services.
Electrical
We undertake all genres of electrical installations. With our years of experience, knowledge and competent workforce we can provide a complete installation right through from design to handover and maintenance.
Mechanical
Our mechanical division covers all areas of installation including ventilation, Air Conditioning, Heating & Cooling Systems
Design & Bim
Our BIM Design Engineers  are designing new projects daily , we are able to provide clients with a one stop shop for all building services needs
Some of our clients have included Cadbury, Dawn Meats, Kepak, DAA
We have between 400-500 employees and are currently recruiting due to continuous growth. We have full time permanent positions. We also offer an Apprenticeship programme as we believe apprenticeships are a vital way for people who want to be involved in the construction industry to learn trades while they are on the jobs
We also have lots of opportunities for graduates and undergraduates to join K&M at different stage of education allowing a bright future to be built with K&M Building Services
Leo Lynch specialises in providing high quality Mechanical and Process Installation Services to the Pharmaceutical, Microelectronics, Medical Technology, Commercial and Food & Beverage Sectors.
At Leo Lynch, we build and manage complex engineering & construction projects for the world's leading corporations. You'll be part of a collaborative and supportive team that embraces challenges, recognise each other's achievements and strives to improve.
Due to ongoing expansion and investment Leo Lynch are looking for additional personnel that can add to our existing team. Leo Lynch strives to deliver with integrity and excellence and are committed to earn the trust of all clients and employees.
Leo Lynch are currently looking for candidates to join the team in the following disciplines:
Engineering – Mechanical & Process, HVAC
Quantity Surveying
Project Management, Construction Management
Quality Assurance
Environmental, Health & Safety
Accounting 
Coopero Limited is a boutique recruitment firm with 25 years' experience specializing in the Construction and Facilities Management industries. We are committed to providing quality recruitment services to our clients and candidates, with a focus on delivering personalized, efficient and effective recruitment solutions.
At Coopero Limited, we understand that finding the right talent is essential to the success of any business. Our expertise enables us to provide our clients with the best possible candidates for their roles. We pride ourselves on our ability to identify and recruit candidates with the skills, experience and attitude that best match our clients' expectations. Our experience allows us to provide valuable insights and advice to both our clients and candidates, ensuring that we can deliver the best possible recruitment service to meet their specific needs.
We work closely with our clients to understand their business, culture, and recruitment requirements. Our tailored approach to recruitment ensures that we provide a customized service to meet the specific needs of each client, whether it's for a permanent, temporary or contract position.
At Coopero Limited, we believe in building long-term relationships with our clients and candidates. We are committed to providing exceptional customer service, and we strive to exceed our clients' expectations in every aspect of our work.
If you are looking for a trusted and reliable recruitment partner for your construction or facilities management business, look no further than Coopero Limited.
Looking for an exciting career in the Power and Telecommunications sector? Look no further than Circet Ireland & UK!
We are a leading provider of fully managed services to these industries, committed to delivering the highest standards of safety and quality. As a rapidly growing company, we are always looking for talented individuals to join our team.
We offer a wide range of exciting career opportunities, from project management and engineering to service delivery and operations. We pride ourselves on our collaborative working environment, where every member of the team is encouraged to share their ideas and contribute to the success of the company.
At Circet, we invest heavily in our employees, providing world-class training and development opportunities to help them reach their full potential. We are committed to fostering a safe and healthy workplace for everyone and ensuring that our team feels valued, respected, and supported.
We also take our commitment to sustainability seriously and are constantly looking for ways to minimize our impact on the environment. If you share our passion for sustainability and want to work for a company that is making a difference, Circet is the perfect choice.
In addition to our commitment to our employees and the environment, we also offer competitive salaries, comprehensive benefits packages, and opportunities for career advancement.
If you are looking for a challenging and rewarding career with a company that is committed to excellence, integrity, and innovation, Circet Ireland & UK is the perfect choice.
HSE Capital & Estates manage the healthcare estate and is committed to creating a high quality physical environment that will enhance wellness for patients, service users and staff wellbeing.
With a property portfolio which includes acute hospitals, primary care centres, community nursing homes, civil registry offices, office accommodation, laboratories and warehouses, Capital and Estates are central to ensuring that appropriate infrastructure is in place when and where required. The programme of work for HSE Capital and Estates is both dynamic and multifaceted. It ranges from Capital Projects, Maintenance and Technical Support, Equipping, Health and Safety, Fire Safety and Sustainability. A new National Estates Information System (NEIS) is currently being introduced enabling better data, better decisions and better outcomes which is aligned with the Sláintecare vision.