Construction Work and Skills Week
---
Construction Work and Skills Week ( 19 – 26 May 2022) features a series of recruitment events hosted by the department of Social Protection at a number of locations around the country.
The week has begun with a large construction careers, apprenticeship and training expo in Tallaght stadium.
The focus for the week is on recruitment, apprenticeships, women in construction and starting your own business.
It follows on from the recently announced #FutureBuilding initiative that is dedicated to recruiting construction workers. A cross-functional unit including staff from the Department of Social Protection, SOLAS and Education and Training Boards Ireland with expertise in activation, recruitment and training has been established to expedite the delivery of this element of the Pathways to Work Strategy.
To deliver on the government's Housing for All target of delivering 33,000 new homes in Ireland every year until 2030 it is estimated that the construction sector needs to recruit an additional 27,500 new workers over the next 5 years.
The Minister for Social Protection, Heather Humphreys recognises the challenges in recruiting already skilled workers from Ireland and abroad and also ensuring a pool of workers through apprenticeship, education and training options.
"This construction work and skills week will give an opportunity at a local and national level to showcase construction as a career option.
"Some 40 events have been planned at a number of locations around the country and in Dublin, many being in-person with employers seeking to fill vacancies attending and other events being hosted online.
"The events range from a large construction careers expo in Dublin to small local apprenticeship sessions in ETBs training centres.
"The officials in my department along with colleagues in the Department of Further and Higher Education are driving our #FutureBuilding Initiative under the government's Pathways to Work Strategy."
The week will conclude with a European Online Jobs Day featuring Green Jobs in Ireland, including construction jobs.
A schedule of events is available below.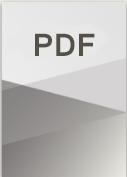 Construction Work and Skills Week Schedule of Events, 19 – 26 May 2022
Stay up to date with the latest from Construction Jobs Expo