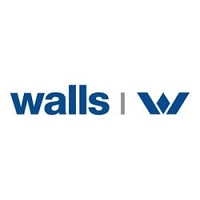 Rosemount House Northern Cross Malahide Road Dublin, Dublin, Republic of Ireland
Walls Construction Limited is an Irish owned building contractor operating nationally with offices in Dublin and Cork. The business was established by PJ Walls in 1950 and is today recognised as one of Ireland's leading construction companies. In the early years we were recognised as a major civil engineering contractor and have since the seventies established ourselves as a leading Irish building contractor, with a portfolio of work that includes a number of major buildings on the UCD Belfield campus, the Westin Hotel and Trinity Biosciences building in Dublin's city centre and the redevelopment of the 3 Arena and the new Central Bank of Ireland headquarters, both located on Dublin's North Wall Quay.
Since our foundation a cornerstone of our success has been customer service, meeting the needs of our clients and realising the vision of their design teams. We acknowledge the trust and confidence they place in our hands and we diligently protect their reputation and core values. We are justifiably proud of the experience of our senior management team with its proven expertise in engineering, quantity surveying, estimating, site management and traditional craft skills, together with support personnel qualified in disciplines such as finance, project planning and human resources.