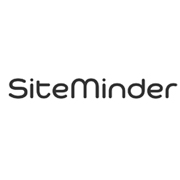 First Floor, Dockgate, Dock Road, Galway, H91 X983, Galway, Republic of Ireland
SiteMinder is a leading cloud platform for hotels. They help hotels attract, reach and convert guests across the globe. SiteMinder empowers hotels of all sizes and offers award-winning solutions for small independent hotels as well as hotel groups around the world.
The company began as an Australian start up and has grown exponentially. SiteMinder is now a major global force in travel technology.
SiteMinder's award-winning products and solutions
SiteMinder offers a range of products and solutions. These include The Channel Manager, a leading online distribution platform as well as the Booking Button for direct bookings via the web, mobile or social media. Additional products include Canvas, an intelligent website creator and Prophet, a real-time market intelligence solution for pricing rooms. GDS by SiteMinder is a single-point of entry to a six-figure network of travel agents as well as the world's major global distribution systems.
SiteMinder jobs
SiteMinder offers a wide range of job opportunities. They are also a multinational company with a presence in more than 160 countries on six continents.
SiteMinder employs around 500 staff around the world. They have offices in Sydney, Dallas, London and Bangkok as well as Galway. In addition, the company has representatives in many different cities around the world. These include Cape Town, Honolulu and Ho Chi Min City as well as New York.