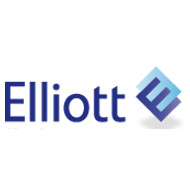 Elliott Group, Station House, Cavan, Cavan, Republic of Ireland
The Elliott family business dates back to the 1940s when Patrick Elliott and his wife Alice established the company. It was a modest start but one of great expectation and huge pride was taken in each and every job. Much of the work at that time was ecclesiastical work where Elliott carved out a solid reputation for quality craftsmanship and reliability.
The Elliott family business evolved and grew since the 1940s and is now amongst the most respected construction companies in Ireland. Our core team is the greatest asset with many of our management with the family business for up to 20 years. We have the capability to take on and successfully deliver the most challenging of projects. We pride ourselves in our 'can do' approach to projects and we truly put our clients first. There has been much change since its formation but one thing remains the same, our commitment to quality, reliability and master craftsmanship.