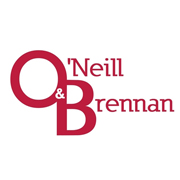 Unit 2, Ballymount Business Park, Lower Ballymount Road, Dublin, South Co. Dublin, Dublin, Republic of Ireland
O'Neill & Brennan are a dedicated construction solutions business. They are a long-standing and trusted brand with significant industry expertise as well as over 25 years of experience. They have 15 branches throughout the UK and Ireland.
O'Neill & Brennan aim to be the solutions provider of choice for their clients in the UK and Ireland. In addition, they work to grow a profitable and ethically sustainable business.
O'Neill & Brennan have four core values. These are:
Delivery: Through teamwork they realise and aim to exceed their clients' expectations.
Innovation: The company strives for excellence, process improvement and value creation.
Partnership: Through integrity, honesty, contribution and goal congruence with their partnering customers.
Sustainability: The community, individual, health, safety and environmental responsibility are fundamental to their approach.
Recruitment Division
O'Neill & Brennan Recruitment Division specialises in the recruitment of technical and management personnel to the construction industry.
They source qualified and experienced staff for permanent roles as well as on temporary/short term contracts.
O&B Recruitment provides a professional, confidential and personal service, at competitive rates.
Since 1990, O&B has built strong relationships with their wide client base. Each client has a dedicated account manager. They are backed up by a resourcing team as well as consultants.
The company prides themselves on their ability to respond to clients' needs in a timely and transparent way. Furthermore, they meet all candidates. This is because this is essential to understand fully their technical competencies, motivations as well as management and soft skills.